New Hyundai 360 Technology
Hyundai 360 technology now in place at Brooklyn Hyundai
Booking your next service has never been easier!
Using the new Hyundai 360 technology in place at Brooklyn Hyundai, your next service will easier and more efficient than ever before.
Simply start by booking in online using our straightforward booking form and in 6 easy steps you'll be booked in for your service at a date and time that suits you.
On arrival at the dealership, your car will be checked-in where any obvious additional jobs can be costed, added to the work schedule and authorised by you the customer.
Once in the workshop, the customer can track the car's progress on screens from the comfort of the refreshment area. Any extra work is signalled by SMS with the option to request instant authorisation to speed up the process.
As part of the easy and efficient service, fleet customers receive a free health check, which is submitted live from the workshop – with images and pricing. Once the service is complete, the handover process is managed through a touch-screen tablet, and includes the opportunity for customers to provide instant feedback on the experience.
The system continues to work even after the customer has left the workshop, with personalised communications sent by an intelligent management system to ensure additional or advisory work is carried out in good time to keep the vehicle roadworthy.
Tony Whitehorn, President and CEO, Hyundai Motor UK, said, "Hyundai Motor prides itself on its continuous evolution and innovative spirit, so we are delighted to be recognised for our efforts in creating such a unique service solution for the fleet market. Hyundai 360 Workshop Automation helps streamline the maintenance operations for UK fleets by using clever technology that delivers real efficiencies."
Hyundai has made rapid advances in fleet in recent years, with significant business growth, product innovations, process improvements, and a high level of customer service central to its success. The company's latest award win follows on from Hyundai being named 'Most Improved Fleet Manufacturer' and the i10 being named 'Best City Car' in the Fleet News Awards earlier this year.
Latest News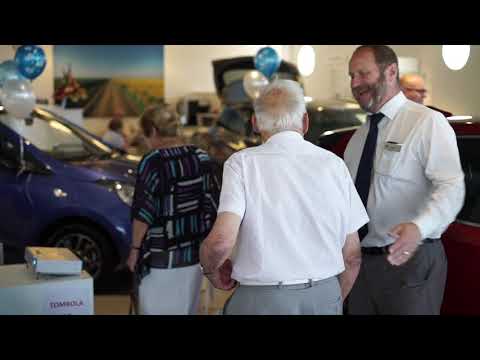 Our 40th anniversary event was extremely successful and it was great to…
Read more >
The i20 has had a facelift! The i20 introduces a number of new connectivity and…
Read more >